ABOUT US
ACS Oldham Hall is the longest-established boarding institution in Singapore and a 'Home Away From Home' to more than 300 students studying in local and international schools. We pride ourselves in being a Premier Boarding Hall that parents, schools and MOE alike trust for the well-being of their children and students.
We focus on 5 "Cs"
1. Pastoral Care
2. Community Living
3. Living Conditions
4. Connectedness to Family
5. Christian Values
Pastoral Care
Our boarding staff are selected because of their passion and dedication to work with young people. They provide loving yet firm pastoral care to boarders, and organize the many activities and events that are unique to ACS Oldham Hall for the well-being and all-rounded growth of our boarders.
Community Living
ACS Oldham Hall prepares young people for life through living in a diverse community, and learning to be gracious and considerate towards one another. We are proud to have a family atmosphere in ACS Oldham Hall that supports our boarders' social development.
Living Conditions
We provide a safe and secure boarding environment for our boarders, conducive for studying. A variety of facilities and amenities are provided for our boarders' comfort and convenience.
Connectedness to Family
The family is the most important unit of society, and our Hall seeks to ensure boarders remain connected to their own families though far away from home.
Christian Values
ACS Oldham Hall operates based on Christian values. We believe in the holistic development of our boarders to maximise their fullest potential as individuals of value in God's sight, and seek to nurture them into mature caring individuals that contribute to society.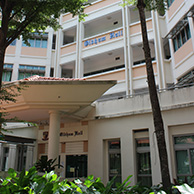 History
William Fitzjames Oldham came to Singapore on 6 February 1885 as a young missionary to establish a Methodist Mission. As a gifted teacher, he immediately saw the need for a young society to be educated and determined to set up a Methodist school instead. By 1886, enough funds had been raised and on 1st March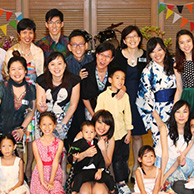 Our Team
Under the oversight of a 9-member-strong Management Committee, our team of 10 office administrative staff and 25 residential boarding staff (Assistant House Masters/Mistresses or "AHMs") provide the necessary supervision and support to ensure the welfare and personal needs of our boarders are attended to.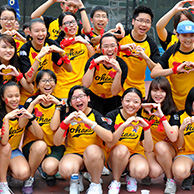 Our Boarders
ACS Oldham Hall accepts male and female boarders between 12 and 18 years old studying in local, private and international schools in Singapore.